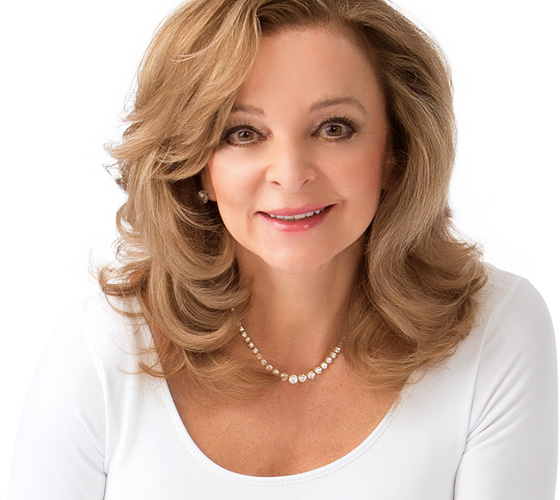 Meet Dr. Cherup
Dr. Cherup was born to be a doctor. Her passion for achieving the best results for each patient is obvious the moment you step into Radiance Plastic Surgery Center.
Dr. Cherup's Philosophy on Plastic Surgery
I became a physician because my dad is a family doctor. I became a plastic surgeon because I discovered in medical school that I fit in personality-wise with the plastic surgeons in the surgery department of Columbia-Presbyterian Hospital (one of the hospitals of the Columbia University College of Physicians and Surgeons).
I love being a plastic surgeon because of what I can do for people. A psychiatrist once said to me: "You fix people on the outside and as a result, make them like themselves better and feel happy on the inside – it's just the opposite of what I do."
Well, it's the truth.
I perform reconstructive and aesthetic cosmetic surgery on patients in and around Pittsburgh, Pennsylvania, but I seem to specialize in aesthetic cosmetic surgery. I know what it feels like to want to maintain one's self – I've personally undergone a few of the cosmetic surgery operations I commonly perform. Not only as a plastic surgeon, but also as a plastic surgery patient, I understand when a person says "I don't deserve to have these breasts on my body." I want to help that person feel unified again. I don't understand when a person delivers to me the same breast complaints and also smokes two packs per day, is forty pounds overweight, and doesn't exercise. I'm willing to do anything for a patient that is medically sound and surgically feasible, as long as they can demonstrate that they are capable of doing everything for their health and for themselves.
It pains me to do something medically unsound. I have a strong medical and ethical conscience. On the other hand, I often may ask the plastic surgery patient to do something very difficult because it will medically afford us the best aesthetic result.
Because I've had great training, and because I've had some aesthetic cosmetic surgery procedures myself, I really know what I'm asking cosmetic surgery patients to experience. I ask for a bit of stoicism, and simply the desire to heal and get strong again. All pain- if there are no medical complications- goes away. Discomfort is expected and tolerable, if you can see the light at the end of the tunnel.
I Get Very Good Cosmetic Surgery Results
Radiance Surgery Center is a center for excellence in serving all of your aesthetic care needs. Susan, our aesthetician, will treat your skin with our Laroche-Posay program, bringing your skin to radiance as best as she can without requiring you to see a cosmetic surgeon for surgery. Our new Starlux laser will give me the opportunity to remove your unwanted body and facial hair with a near-painless, almost permanent 3-phase procedure. Call our Pennsylvania offices for details.
We have also added two new CoolSculpting machines to our practice. I personally perform every consultation to ensure my patients get the best results possible.
I will take your dreams and expectations for your face and body contour and deliver to you a planned package to elevate and maintain your new image, with the ultimate goal of a long, healthy life.
There are very few people I cannot relate to. If you want to talk to a cosmetic surgeon, come to see me. I have two cosmetic surgery practice locations in Pittsburgh and Allegheny County, Pennsylvania.
Board Memberships:
Member: American Society of Plastic and Reconstructive Surgeons, Inc.
Certified by: The American Board of Plastic Surgery.
Fellow: The American College of Surgeons.
Member: American Society of Aesthetic Plastic Surgeons.
Dr. Cherup is the medical director for Invisible Ink
Laser Tattoo Removal
Unlike older lasers which deliver heat to the pigment and surrounding tissue, the newly FDA approved PicoSure laser uses PressureWave Technology to shatter the ink into tiny particles that are easily eliminated by the body. The result is clearer skin after fewer treatments without injuring the surrounding skin. It also allows for the removal of stubborn blue and green inks as well as previously-treated, difficult tattoos. Read More.